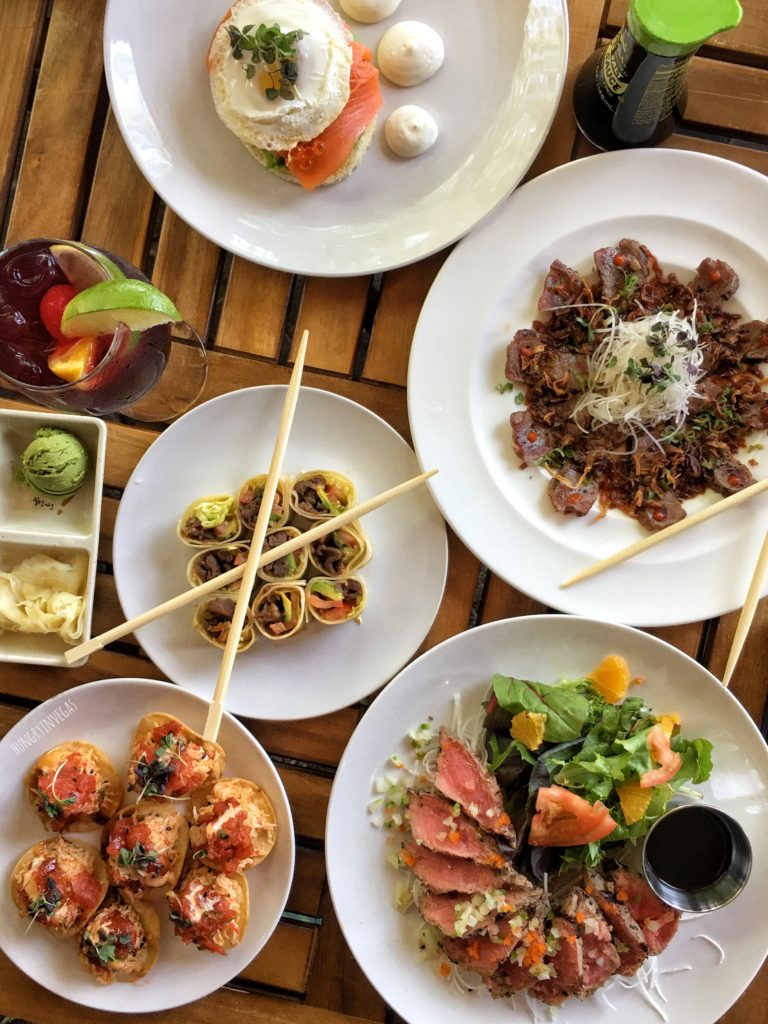 Jjanga Steak and Sushi
6125 S Fort Apache Rd, Las Vegas, NV 89148
https://www.jjangalv.com/
To be honest, when I heard about a new brunch service at a Japanese Steakhouse and Sushi restaurant, I was a little skeptical. Any traces of skepticism vanished however, when the Sriracha Bloody Mary's with pico de gallo, and house-made Sake Sangria started flowing. (They also offer bottomless mimosas, Japanese Draft Beers, or house sake for $19.95!)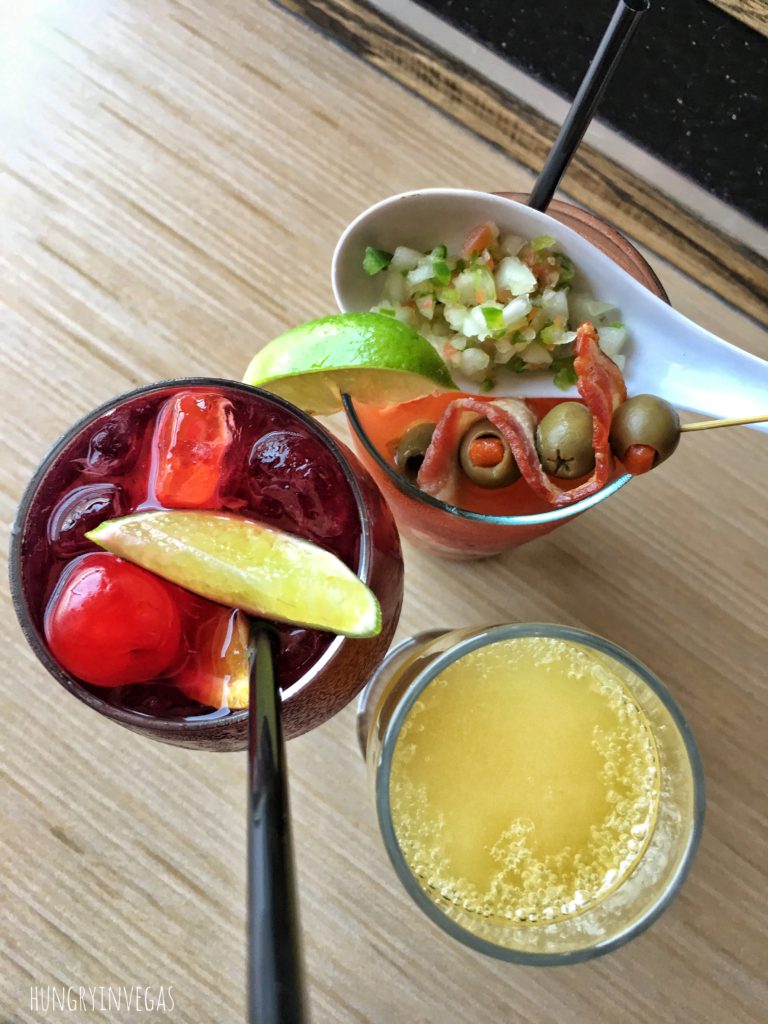 The brunch menu includes a variety of starters including Fish & Chips, a fun play on words, with tartare and tortilla chips, and Bulgogi Rollers, with flavorful beef and veggies, wrapped inside a tortilla.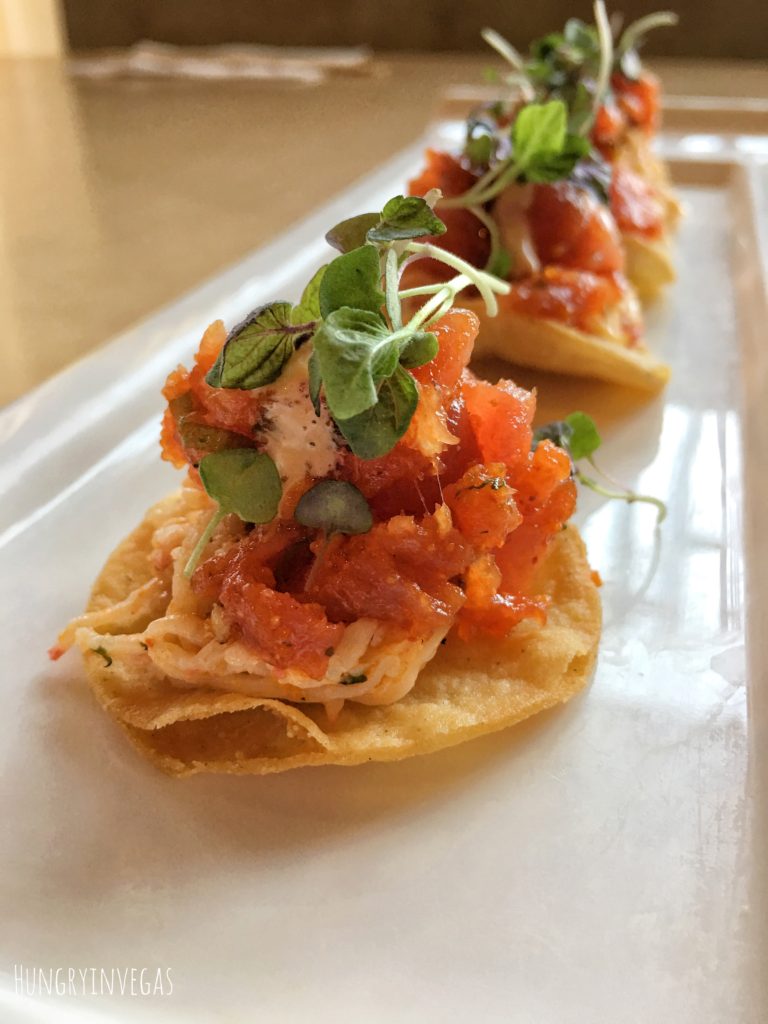 They have salad options, from simple house salads, to their beautiful Pepper Tuna Salad.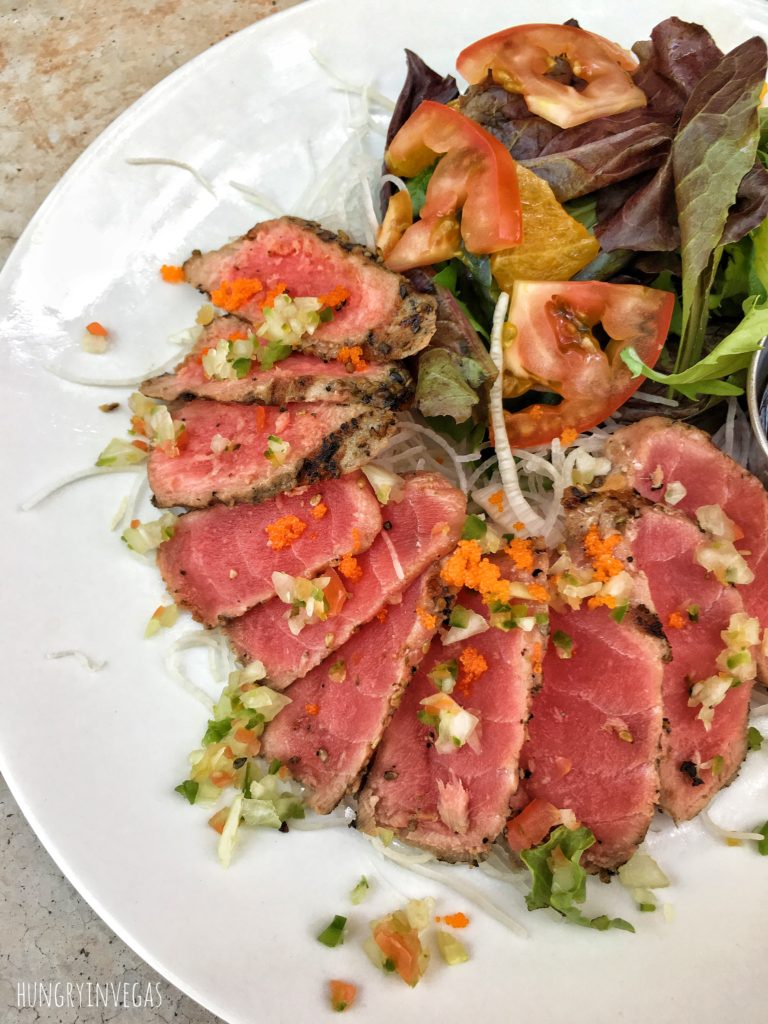 They also offer sashimi specials, and sushi bar specials. The Sushi Tower is a stunner, and the Smoked Salmon Crostini offers the over-easy egg action every foodstagrammer dreams of!! For those who prefer turf over surf, the Beef Tataki is both beautiful, and delicious.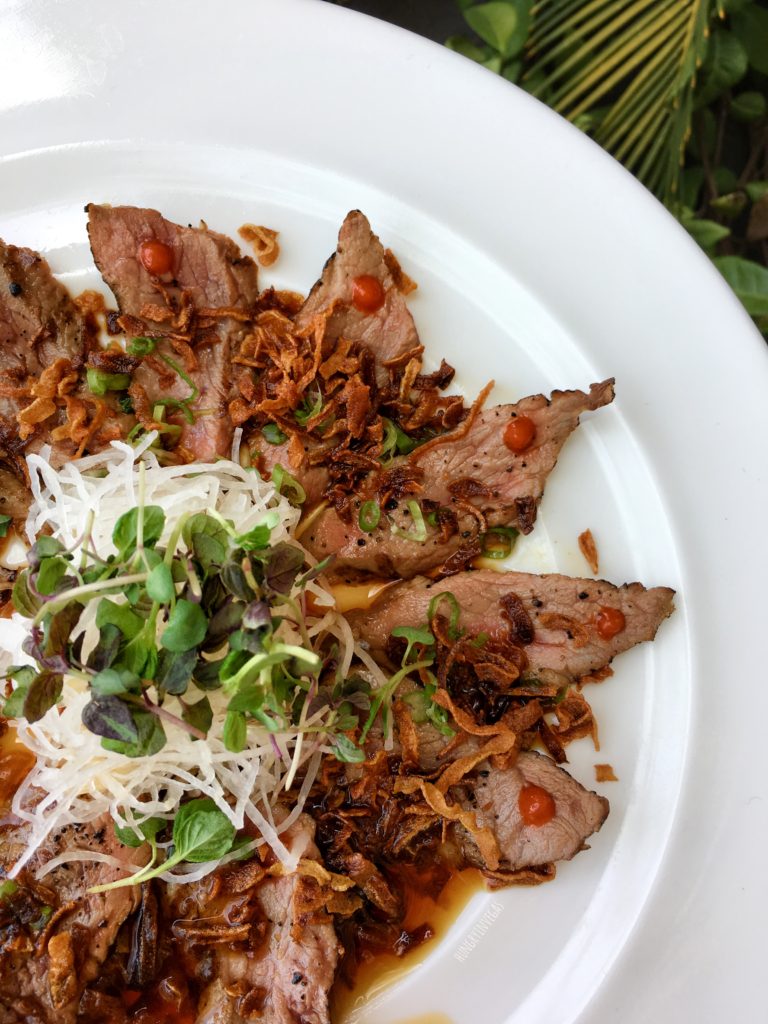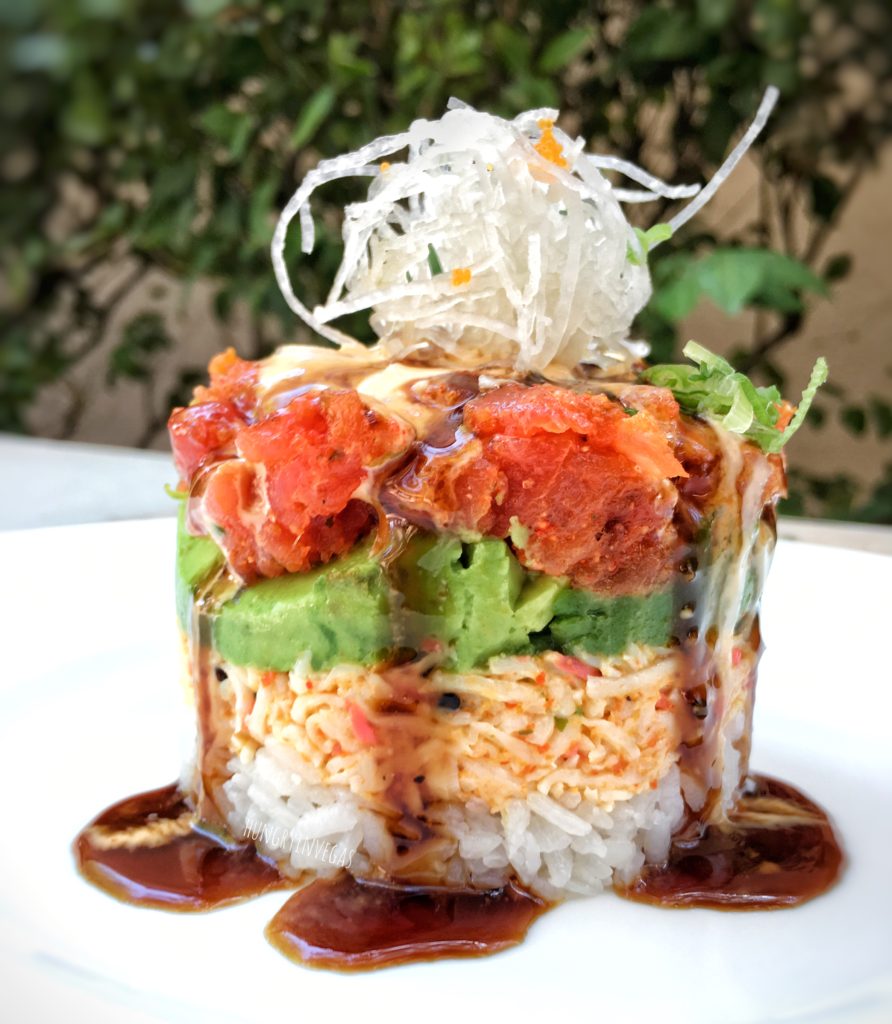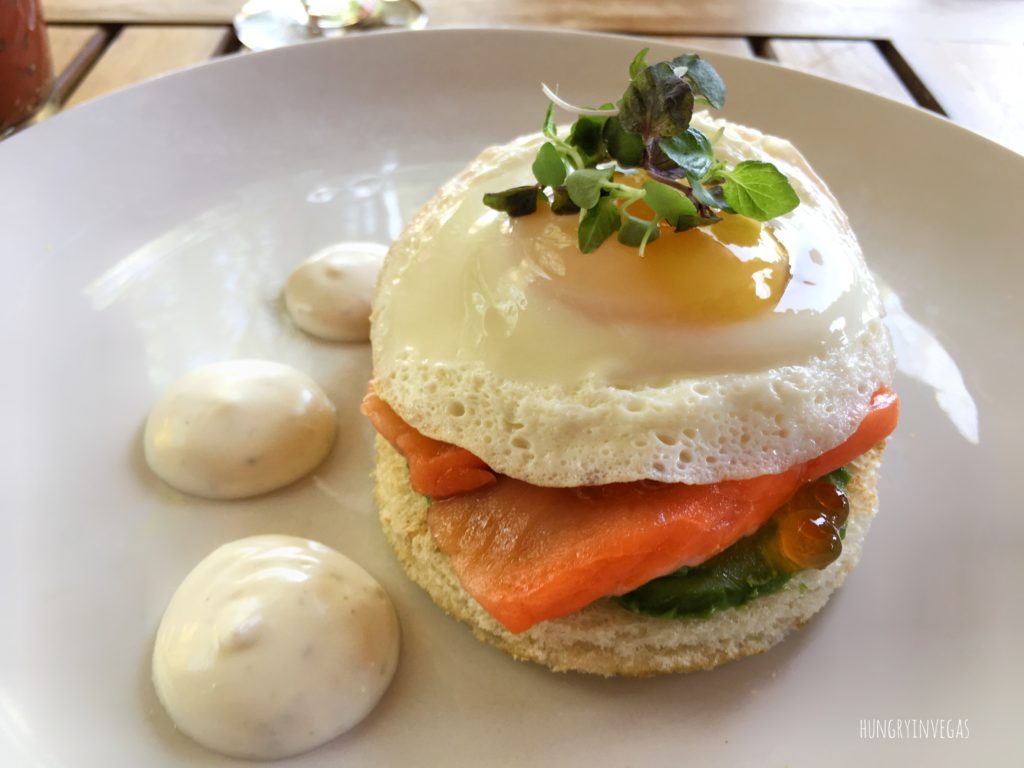 Jjanga brings their hibachi grill specials to the brunch menu, offering a choice between Omurice, omelettes made with fried rice and cheese or Garlic Cheese Toast, two additional protein choices (chicken, shrimp, calamari, New York Steak, salmon), bacon, asparagus and tomato for just $15!! Filet mignon, scallops, half and full lobster tail upgrades are available for a small additional fee.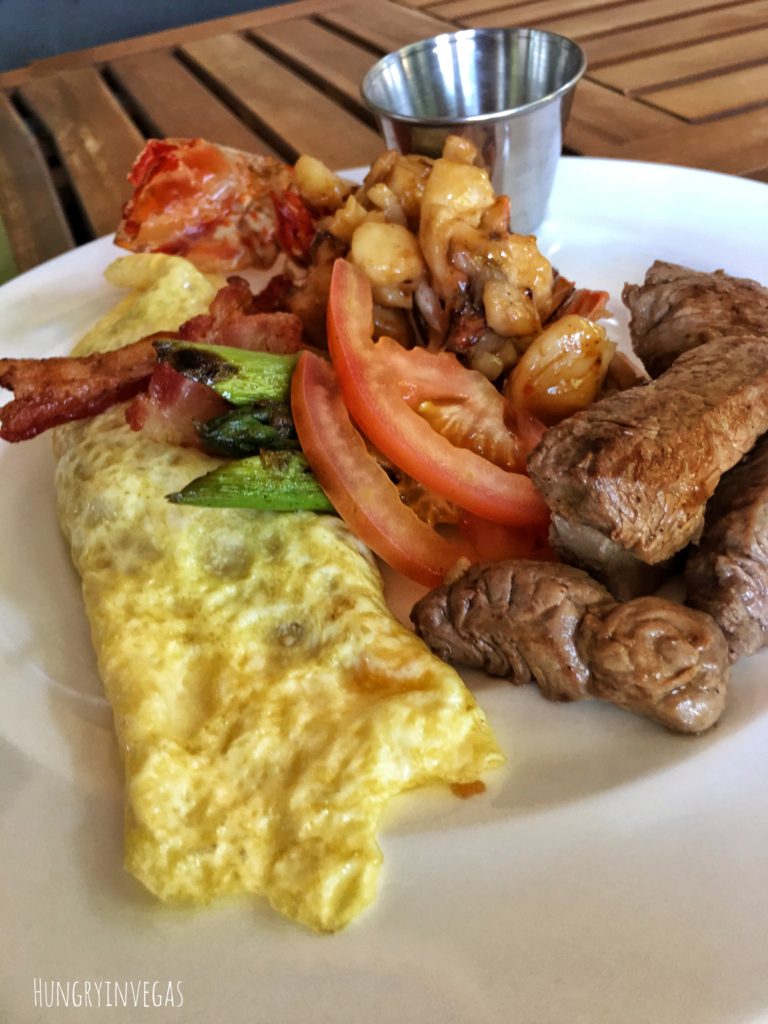 Jjanga is also rolling out SUSHI BURGERS!!! These rice buns are filled with vegetables, and a variety of sauces and fish options, be sure to ask your server for current offerings and prices.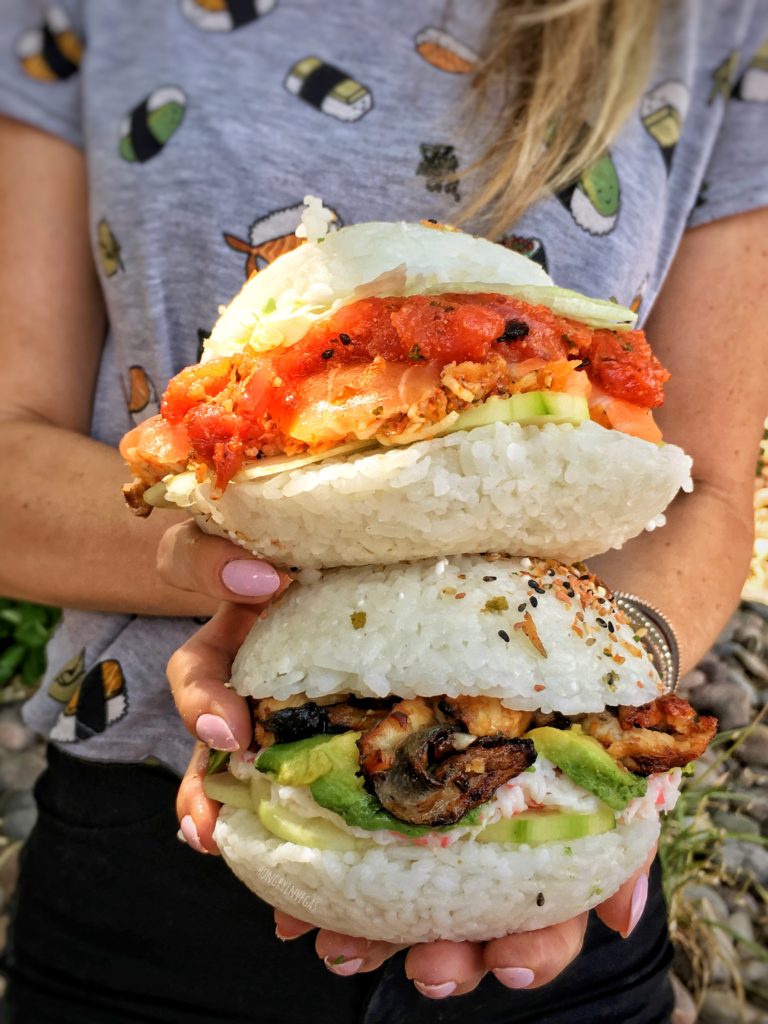 Finish off your brunch with mango cheesecake, mochi, or my favorite–the Red Bean Mochi Sandwich, with vanilla ice cream, red bean, and mochi, sandwiched in a thin wafer shell.
Next time you are looking for something different for Sunday brunch, think beyond french toast and hash, and check out Jjanga Steak and Sushi! Thank you for your hospitality, and inviting me to check out your menu!