There is so much to do in Las Vegas, it's easy to forget about all the treasures hidden nearby, in the desert. We took a little drive to The Pioneer Saloon,and stopped by Seven Magic Mountains on our way back home. To make the trip even more fun, Mazda provided me with a sleek and sassy Mazda 3.
The Pioneer Saloon
The Pioneer Saloon
310 NV-161, Goodsprings, NV 89019
http://www.pioneersaloon.info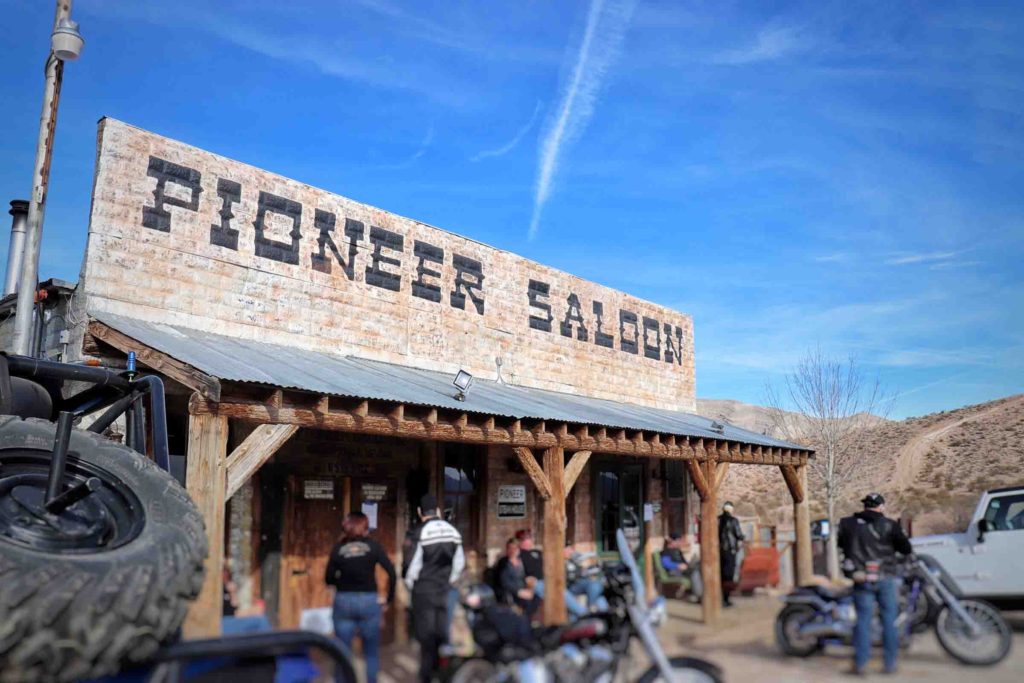 The Pioneer Saloon is located in Goodsprings, NV, around 4o minutes from the Las Vegas Strip. It was built in 1913, and original details, like the pressed tin ceiling, hand-carved bar, and potbellied stove take you on a trip back in time. A popular spot with ATV and motorcycle enthusiasts, it was a busy place on our Sunday afternoon visit. The rear backup camera on the Mazda 3 came in handy when parking here!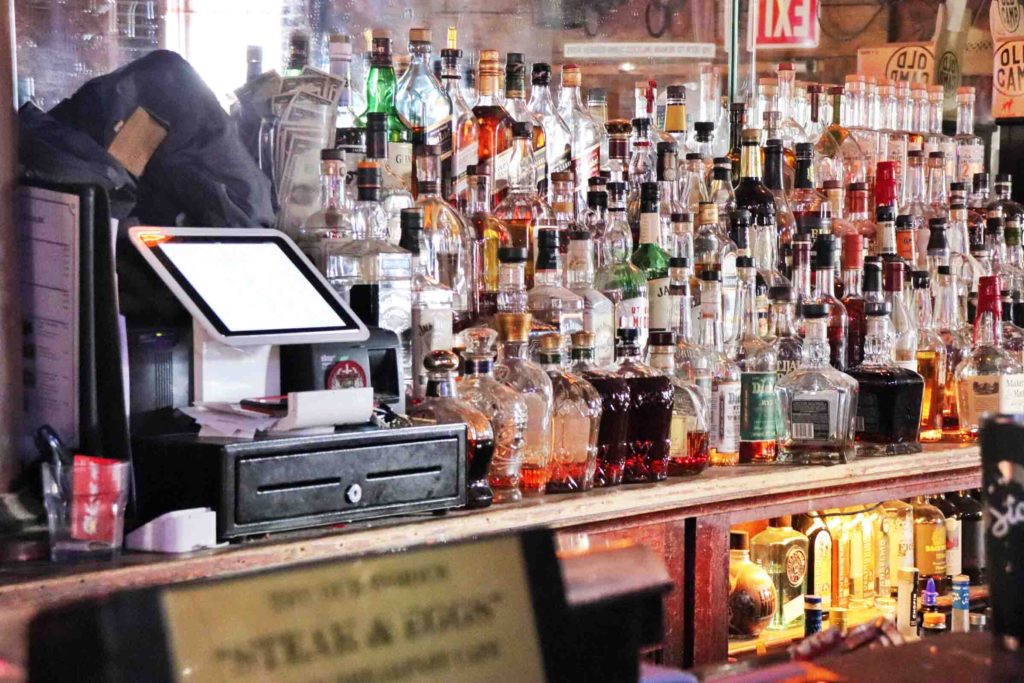 We grabbed seats at the bar and ordered a couple of their famous Ghost Burgers. We went with the smaller, quarter pound size, but half pound burgers are available. They are served on these delicious potato buns, with The Pioneer Saloon's top-secret Ghost Sauce, and jalapeno bacon. We added pepper-jack cheese for an added kick.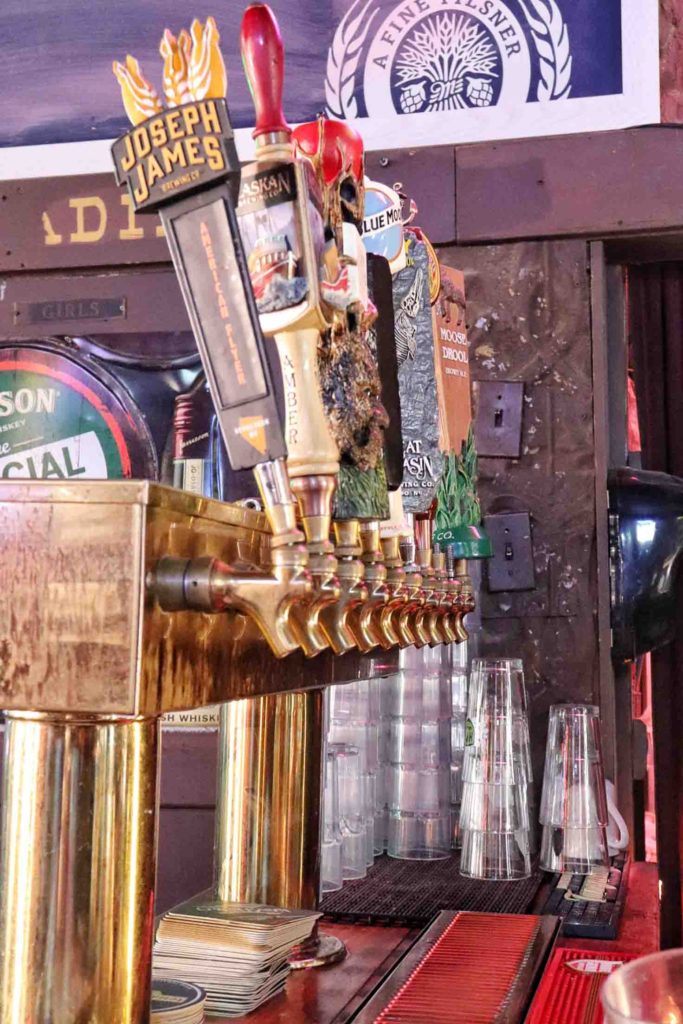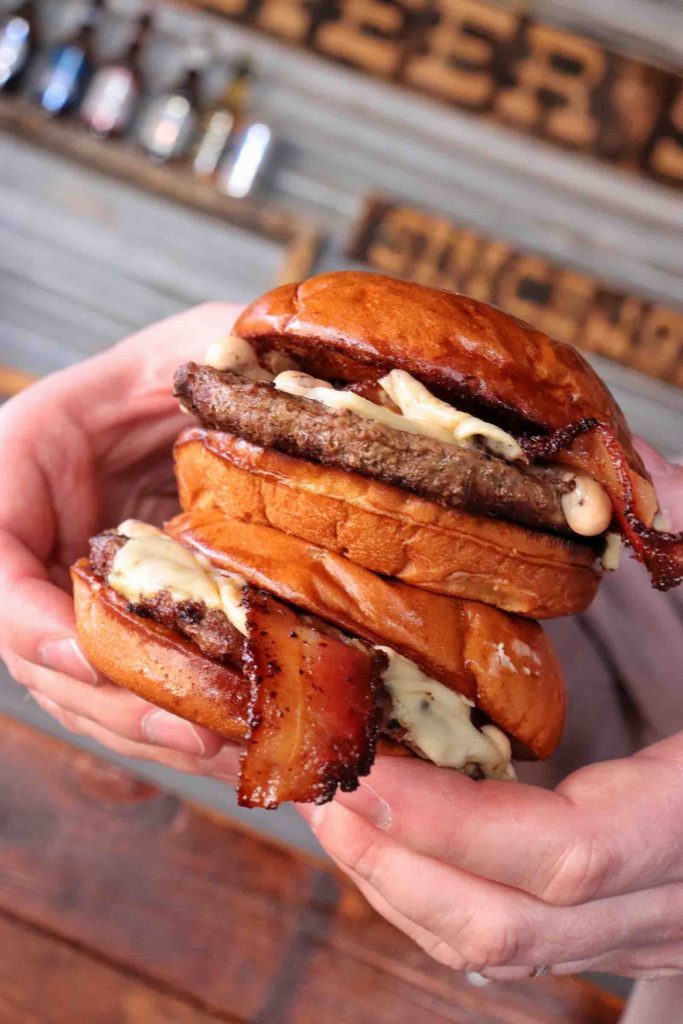 After finishing our lunch, I stopped to grab some pictures of our ride. I normally drive an SUV, and when I first got behind the wheel of the Mazda 3 I was worried I was going to feel like I was sitting on the ground. That wasn't the case at all however, and I was really impressed by the smooth ride and how well it handled.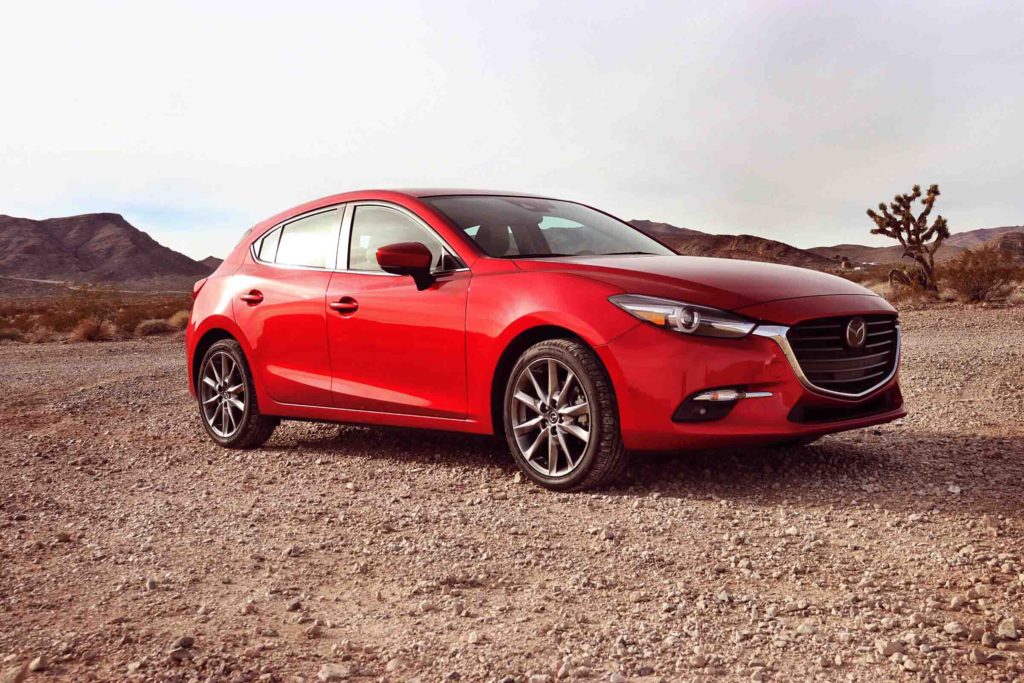 Safety features like lane departure alerts, and blind spot monitoring are great for highway driving, especially on the high-traffic area between Las Vegas, and the California border. My husband is well over 6' tall, and although he didn't sit in the back, he has plenty of room in the front passenger seat.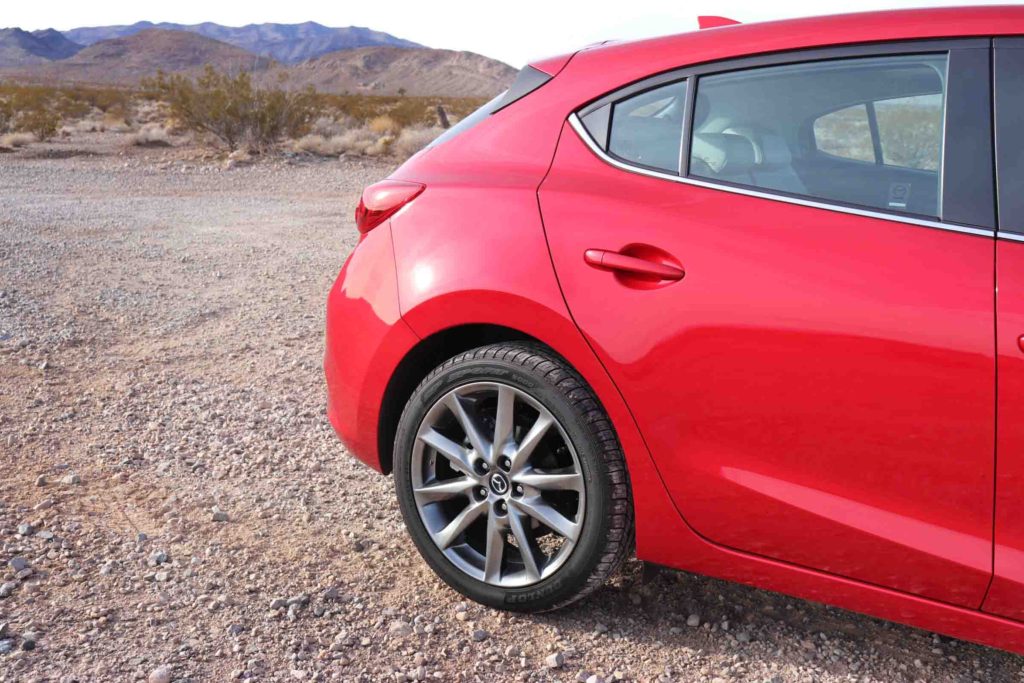 Seven Magic Mountains
We headed back towards Las Vegas, stopping at Ugo Rondinone's art installation, Seven Magic Mountains. These super colorful stacked boulders stand more than thirty feet high and are visible from the I-15. There is a dedicated parking lot, and it's very busy! Again – thankful for that rear-backup camera!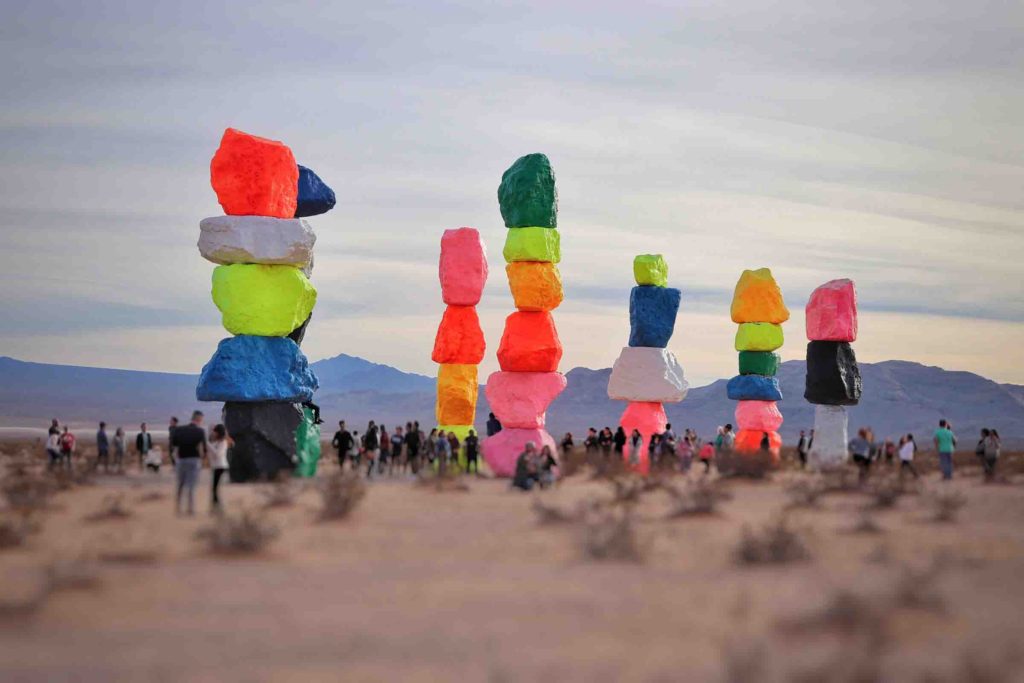 My tips for visiting Seven Magic Mountains are simply to wear reasonable shoes, and patience! There are lots of other visitors, but you can get some great shots if you are patient. Also, this exhibit is not permanent, and will closing later this year, so visit while you can!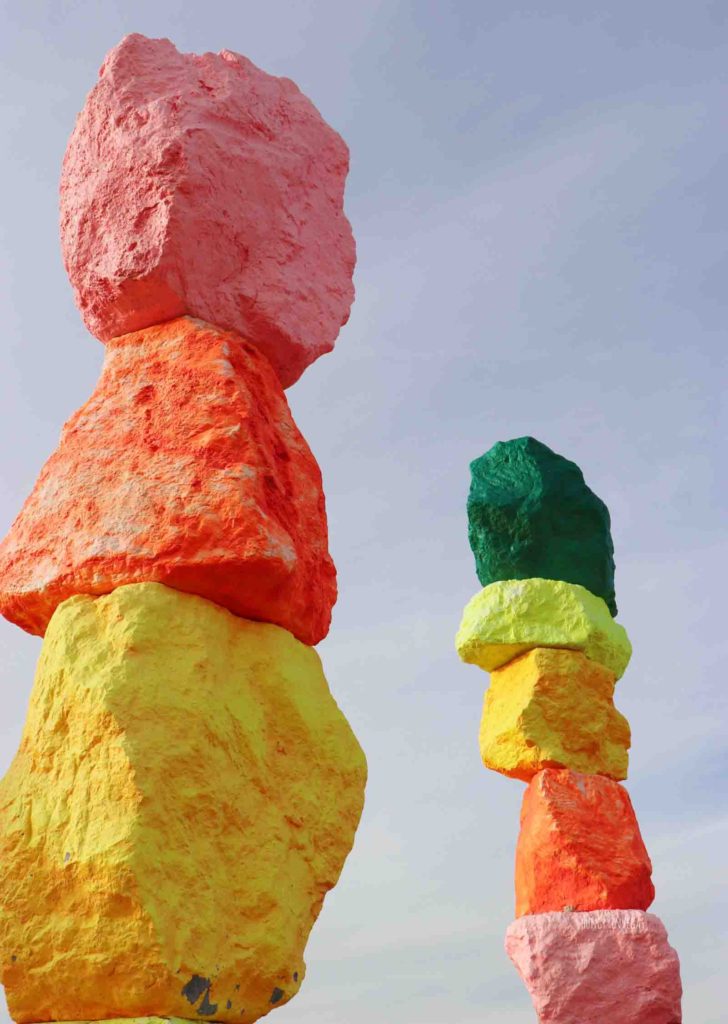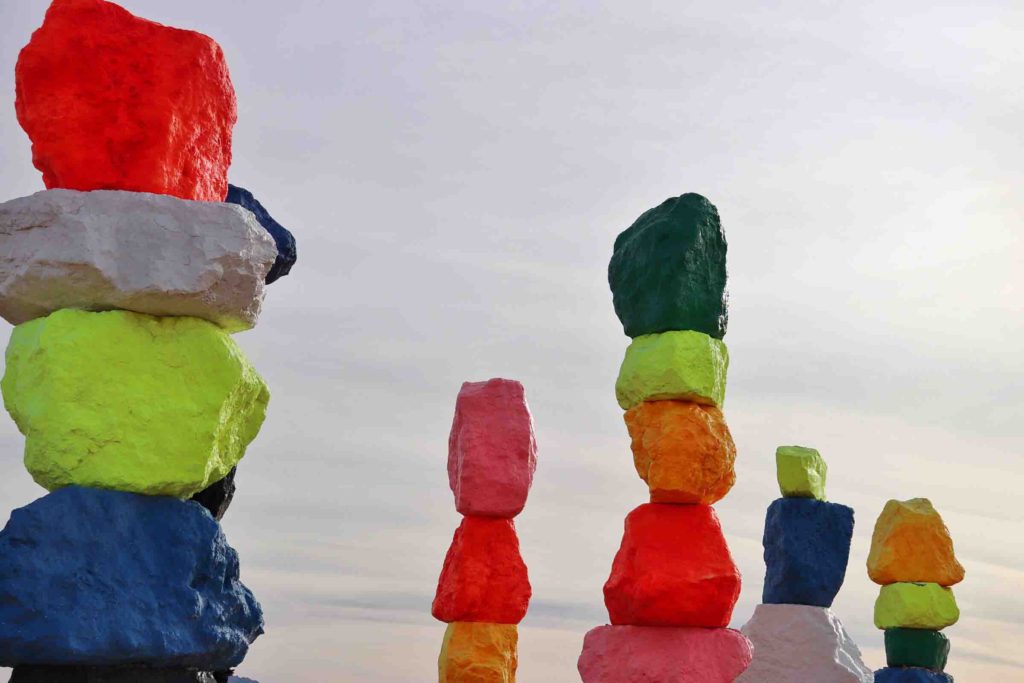 Thank you Mazda USA for sponsoring this post. I was provided a Mazda 3 5-door Grand Touring for review purposes, I received no monetary compensation, and all opinions are my own. For more information, read my full disclosure.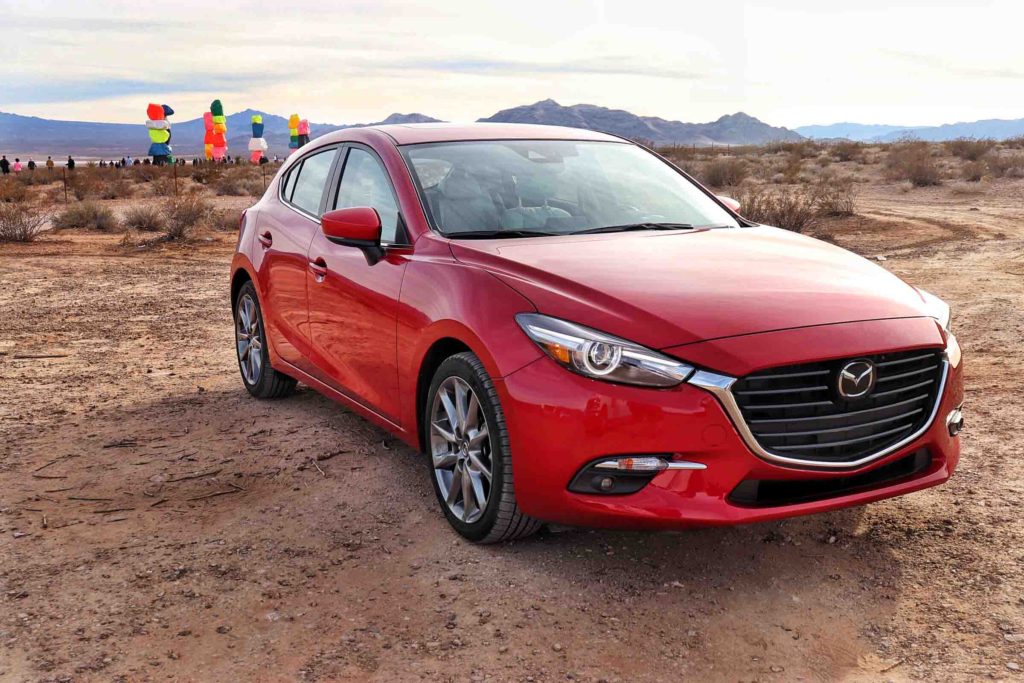 Sharing is caring! Pin for your next Las Vegas road trip adventure!