Millions of visitors come to Las Vegas each year for world class dining and entertainment, but the shopping opportunities aren't to be overlooked! Fashion Show Mall on the Las Vegas Strip, boasts 250+ stores—and don't forget about the weekly New York-style runway shows! It's the perfect place to do all your holiday shopping in one trip!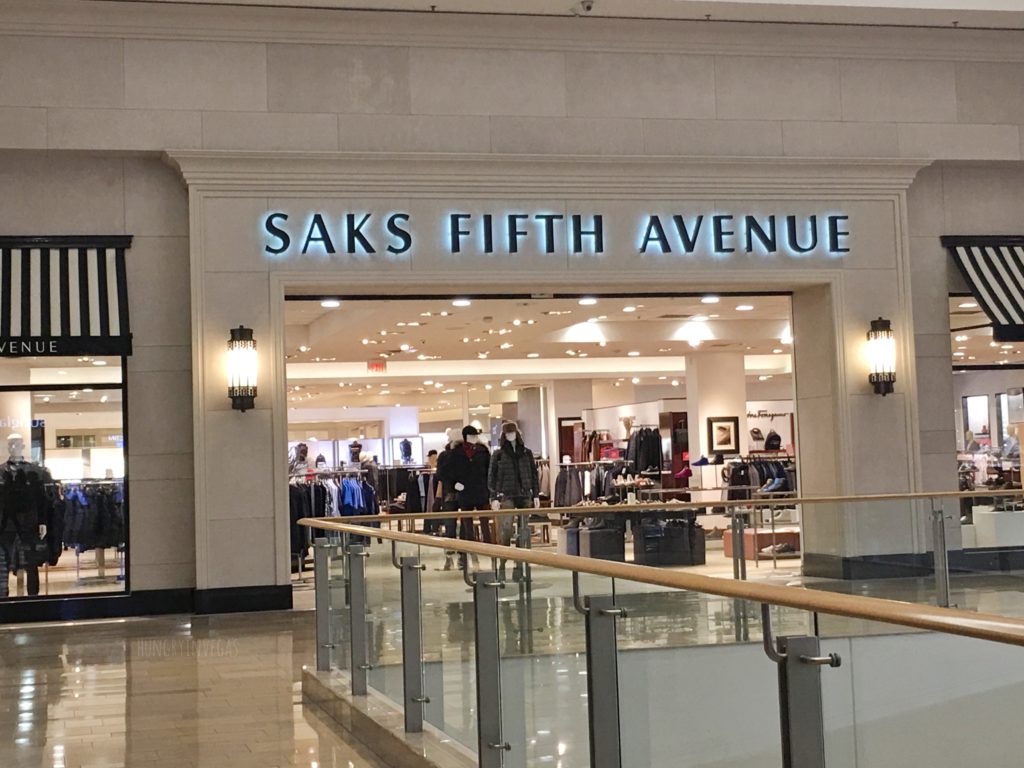 Las Vegas Fashion Stylist Christie Moeller invited me, along with other local bloggers, to join her at Saks Fifth Avenue, to learn some of Fashion Show Mall's best secrets for holiday shopping.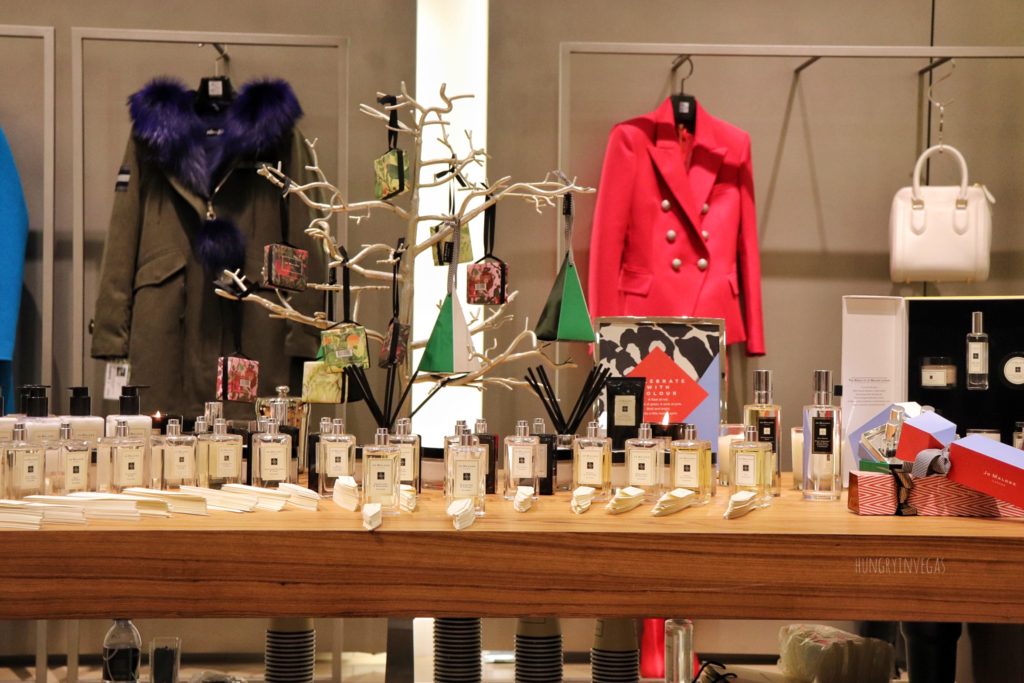 We enjoyed hors d'oeuvres courtesy of the Art of Cooking, clinked glasses of bubbly in one of Saks' gorgeous lounges, and got a first-hand look at YSL Beauty's 2017 Dazzling Lights collection (can we take a moment to admire how beautiful the packaging  alone is?)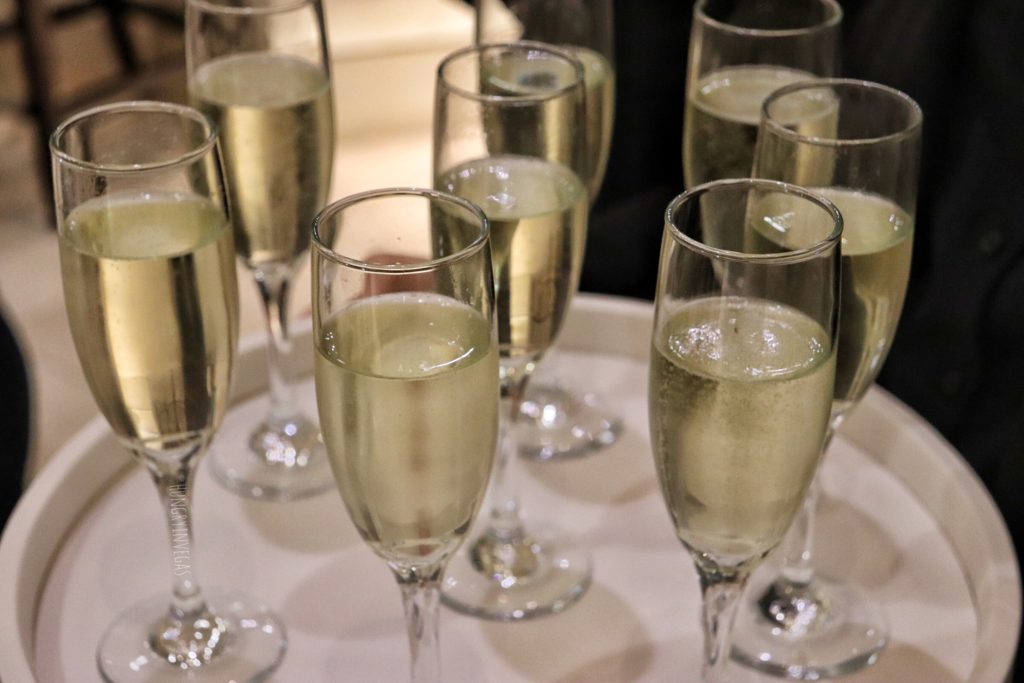 Fragrance experts from Jo Malone London treated us to a luxury sensory experience, by demonstrating the art of fragrance layering. Specialists at the Jo Malone Boutiques at Nieman Marcus, Nordstrom, or Saks Fifth Avenue offer shoppers a variety of amazing (and complimentary) experiences, from helping you discover your signature fragrance combination with their unisex colognes, to styling your home with scent. My favorite was the Lime Basil & Mandarin!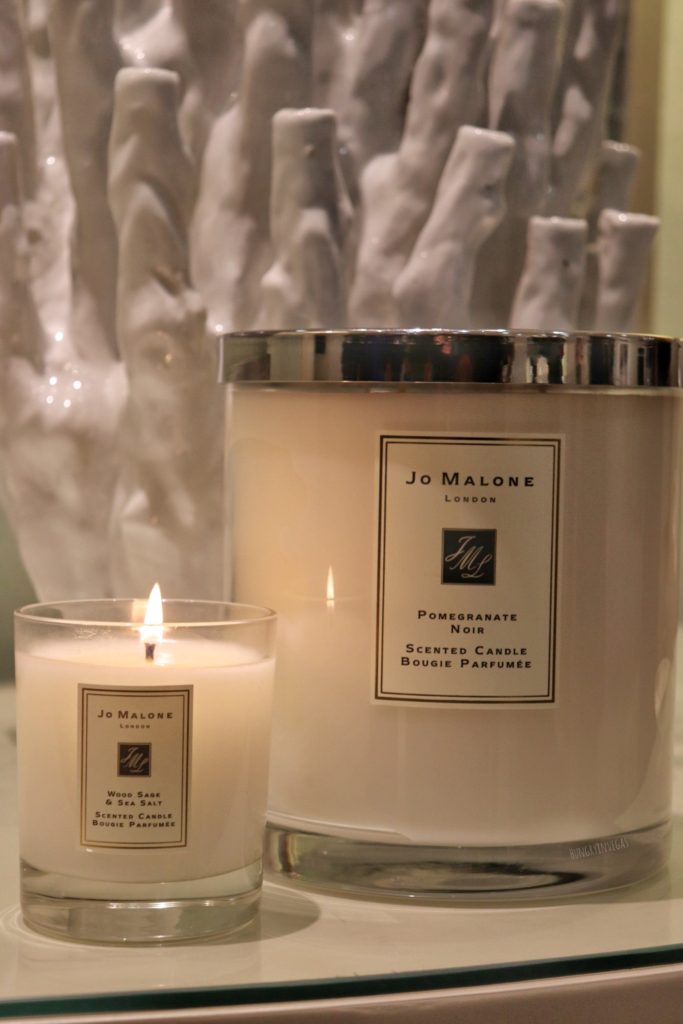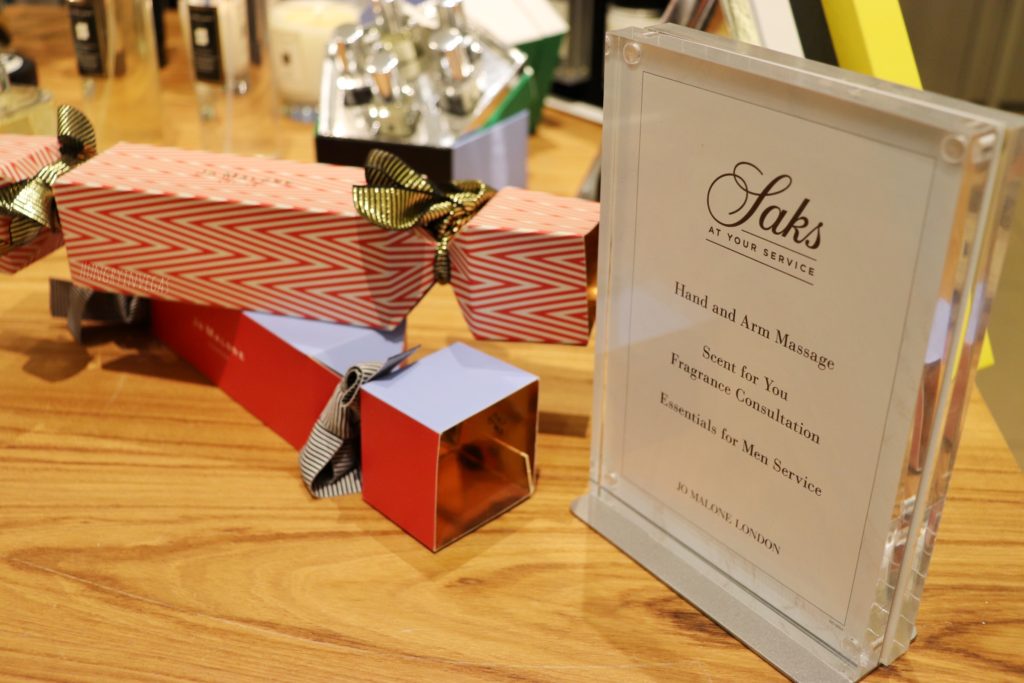 Fashion Show Mall takes much of the usual stress out of holiday shopping, but offering services that make it feel like an experience, instead of a chore. Here are 5 of my favorite Fashion Show Mall Holiday Shopping Secrets:
Parking:
Let's face it, no one wants to circle a parking garage fighting for spots, but Fashion Show offers COMPLIMENTARY On-Demand Valet Parking at 6 locations around the property. Did you drop your car off at  Neiman Marcus, but now you have a ton of packages and are stuffed from lunch at Sugar Factory? No problem, head to the valet circle (or any other valet stand) and they will bring your car to you! It's basically magic.
Wednesday Wrap-up:
If you live with a snoop like I do, you know how important it is to bring home packages that are already wrapped! Enjoy COMPLIMENTARY gift wrapping at the guest services desk, each Wednesday thru Christmas. (Up to 5 packages, must present any Fashion Show receipt dated for the same day.)
Holiday Entertainment:
Take a break from shopping, pick up a candy cane mocha, and check out "Believe in the Magic," a New York-style show, complete with singing and dancing, held in the Great Hall at Fashion Show, Dec. 2-3, 9-10, and 16-24 at noon, 2pm, 4pm, and 6pm each day. Again, COMPLIMENTARY!!
Complimentary Shipping:
I don't know about you, but I ship gifts all over the country! Several stores inside Fashion Show offer free shipping in-store, or directly to your home: Aldo, Buckle, Coach, Express, Hugo Boss, Kendra Scott, Lululemon, Tory Burch, Tory Sport, and Under Armour to name a few. Las Vegas Locals Tip: Did you know Nordstrom has a "Buy Online, Pick Up at The Rack" promotion, allowing you to purchase select items on-line, and pick them up at Nordstrom Rack in Summerlin?!?
Shopping App-sistant:
With 250 stores, 25 dining choices, and 8 department stores, wouldn't it be convenient to have a little holiday helper in your pocket? The GGP Mall App is available on both iOS and Android, and allows easy access to the mall's directory, and even offers sale information, and set parking reminders if you choose not to valet park.
Thank you to Christie Moeller, Art of Cooking, Saks Fifth Avenue, Jo Malone London, Nordstrom, Fashion Show Mall, and Allied Integrated Marketing for the perfect Holiday Shopping "pre-game" to get us all in the spirit for the Holiday Season!