Looking for last minute gifts for a special foodie in your life (or maybe just for yourself?) I've put together a list of my favorite things to create an ultimate foodie gift guide. I've made sure to include items that should arrive in time for Christmas if you have Amazon Prime!
This post contains affiliate links. I receive a small commission from purchases made through links on this blog, at no additional cost to you. This allows me to continue providing you with great content.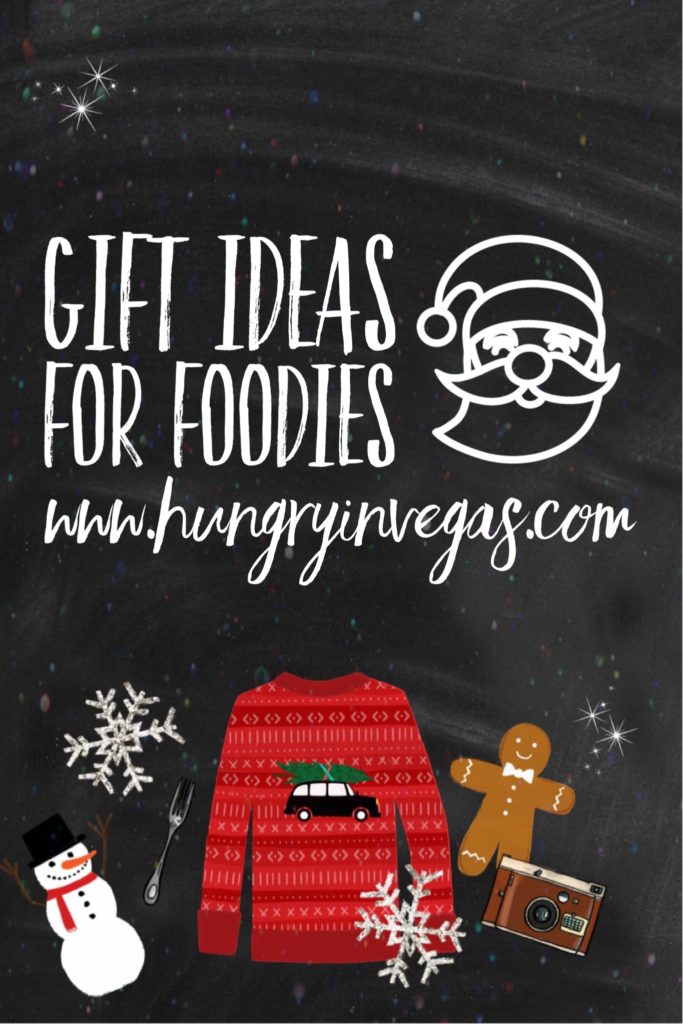 Click the images to shop the Gift Guide
Lighting
These lights are great for dark restaurants, or for finding things in your giant purse (or is that just me?) I personally use the cube light but have been wanting to snag a ring light too, up that SnapChat selfie game!

Books
From food holidays, to food styling, nothing says you can't color outside the lines. A friend recently bought me Foodimentary, and I love that it includes a food holiday for each day, but it also has recipes!

Photography
This is the DSLR I currently use for my blog, and many of my Instagram photos. It's extremely user friendly, and I love how easy it is to transfer photos to my camera. I also own both of these camera straps, inexpensive – like less than $10, and fun! Note: The camera bag ships free, but isn't available with Prime shipping!

Fun Stuff
From board games, to creating a dish with random ingredients, these gifts will have your favorite foodie playing with their food. If anyone wants to buy me that Kate Spade taco watch, I'll send you my address! 😉
What's the best holiday gift you've ever received? The worst? Let me know in the comments below, and tag me in your foodie gifts on Instagram! No matter what you are celebrating, I wish you all  health, happiness, good eats, and good times in 2018! Local to Las Vegas? Don't miss my Holiday Shopping Secrets at Fashion Show Mall!