I love crafting cocktails at home just as much as I enjoy trying them at restaurants and bars. I was excited when Cocktail Artist sent me a few of their bar ingredients to try, including their Premium Mint Syrup. I've been tweaking my mojito recipe, and knew it would be perfect for my 9th Island Pineapple Mojito!
Although I did receive this product for free, all opinions are my own. This post contains affiliate links, I receive a small portion of sales made through these links at no additional cost to you.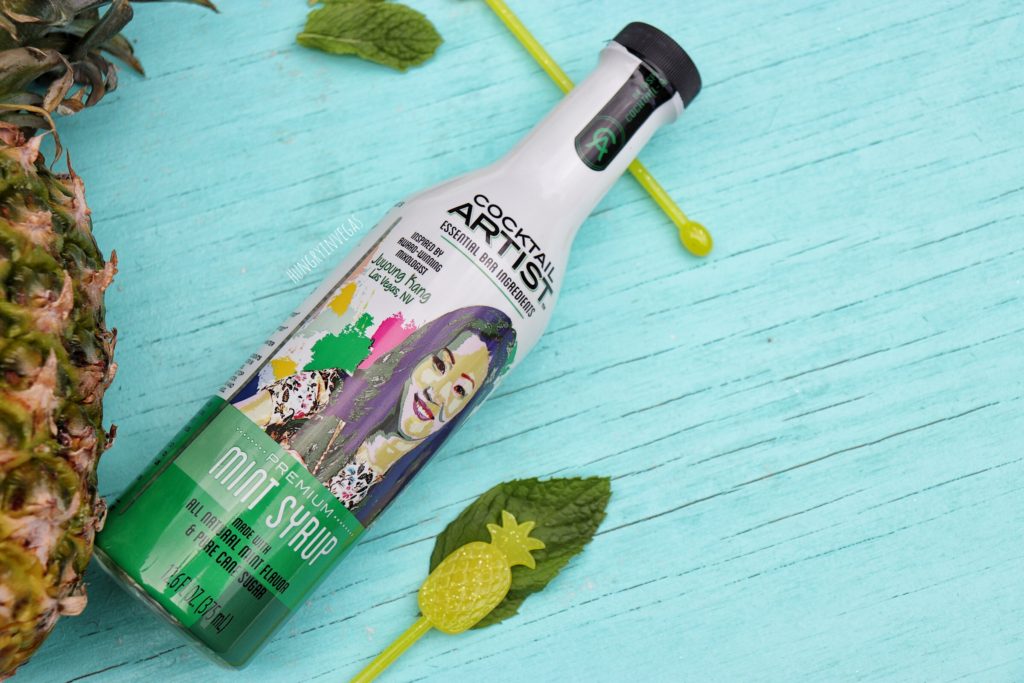 A cool thing about the Premium Mint Syrup is that it was inspired by award-winning mixologist, and Las Vegas local, Juyoung Kang. (Kang was recently named to Wine Enthusiast's Top 40 under 40 Tastemakers of 2017!) This syrup contains no artificial colors or flavors, and contains just 5 ingredients, including real cane syrup.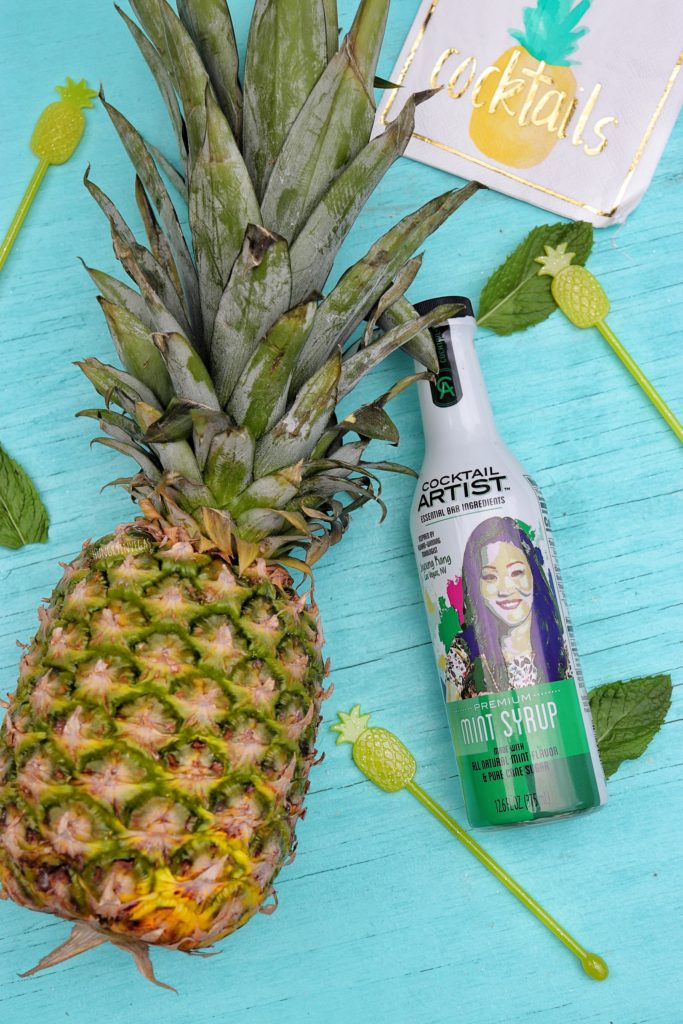 Having just returned from Hawaii, I'm all about pineapples right now, and since both myself and Kang live in Las Vegas (nicknamed the 9th island due to it's popularity among Hawaiians) the 9th Island Pineapple Mojito was born!
For this drink you will need:
2 oz light rum (or coconut rum!)
Juice from 1 lime (Or 1 oz Cocktail Artist Lime Juice)
3/4 oz Cocktail Artist Premium Mint Syrup
Coconut seltzer water
1/4 cup grilled pineapple
1 cup ice
Garnish with:
Grilled pineapple, fresh mint leaves, lime slices if desired.
I grilled the pineapple for about 3 minutes on each side over medium-high heat. I did a fine chop over about 1/4 cup of the pineapple and added it to my cocktail shaker, along with my rum and gave it a good shake to infuse some of the caramelized grilled-pineapple flavor to the rum. Next add the lime juice and Premium Mint Syrup, and shake with ice.
Pour into a tall glass filled with ice and your desired garnishes, and then top it off with coconut flavored seltzer water.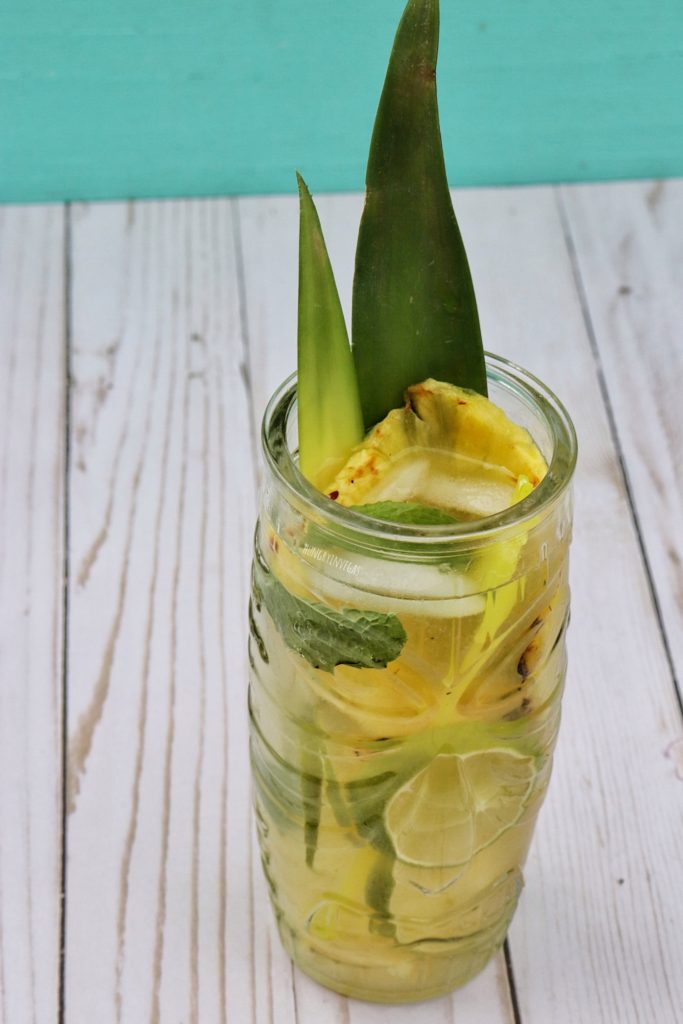 Since I keep mentioning that this syrup is PREMIUM, you might be surprised that it's also really affordable, as are all of the Cocktail Artist bar ingredients and mixers. Be sure to check out their full product line. Find them on Walmart shelves nation-wide, or from Amazon.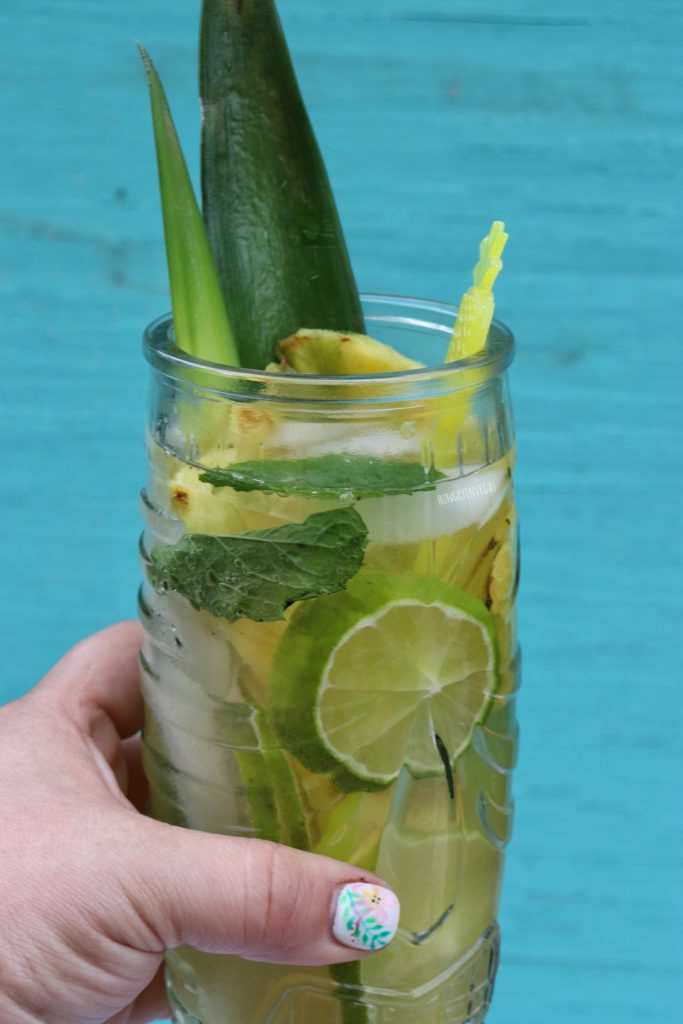 Mix yourself a nice tall 9th Island Pineapple Mojito, enjoy it in the comfort of your home, and be sure to tag me on Instagram in your stories or posts – @hungryinvegas!
Thanks again Cocktail Artist for letting me try some of your great products! Stay tuned for the other cocktail I have brewing up, made with Cocktail Artist Grenadine!